As Quickbooks ProAdvisors, we are able to customize your Quickbooks installation and set-up according to your company's needs. We provide individualized training at your office or ours and provide phone and e-mail support following your initial training.
With Tilley & Lincoln, PLLC as your outsourced bookkeeper and CPA, all you have to do is send us your documents and we will keep your books for you on QuickBooks. We prepare your bank reconciliations, payroll reports, sales tax reports, monthly and quarterly reports and will send you customized financial and management reports that will assist you in operating your small business.
Our team of tax and QuickBooks bookkeeping experts offer you:

Accurate and up-to-date financial records
CPA review of financial and management reports
Peace of mind come tax time
Your records are fully protected and secured with 24/7 back-up.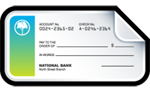 Tilley & Lincoln, PLLC offers comprehensive payroll services that will ensure that the most important part of your small business, your employees, is taken care of. Our payroll services include new hire reporting; payroll processing including child support, garnishments and wage assignments; payroll tax payment services; and, year-end services that include the electronic filing of W-2 and 1099 information, and employees' W-2s that are pre-stuffed in envelopes and ready for distribution.
Cash is the oxygen that enables a business to survive and thrive and is the primary indicator of business health. For this reason the inflow and outflow of cash needs careful monitoring and management. Our CPAs can assist you in understanding the key elements of cash flow and how effective cash flow management will help protect the financial security of your business. We will assist you managing income and expenditures and help you identify cash flow problems. Our CPAs will show you how to use a cash flow forecast as an effective business tool.
Our CPAs go beyond simply preparing a tax return once a year. We will work with you throughout the year to assist you in making the right tax decisions that minimize your tax liability while ensuring compliance with federal, state, and local regulations. The tax system is becoming increasingly complex and is constantly changing due to new legislation, regulations and case law. You can rest assured that our CPAs are dedicated tax professionals with a broad range of experience.
Our CPAs are dedicated tax professional that can assist you with the following issues:

Offer-In-Compromise
IRS Audit Representation
IRS Levy & Seizure Prevention
Income Tax Installment Agreement
Guaranteed Installment Agreement
Payroll Tax Settlement
Sales Tax Liability Assistance
IRS Lien Release
IRS Penalty Abatement
Back Tax Return Preparation
Amended Tax Return Preparation
Wage Garnishment
Setting up a new business requires knowledge of national, state, and local regulations. Our CPAs can greatly facilitate your start-up process by assisting you in selecting the appropriate form of operation and conducting the necessary business registrations on your behalf.
Our certified staff can assist you in proactively developing:

Human Resources Policies and Procedures
Employee Handbooks
Employee Orientation and Training Materials
Supervisor Training
Our HR professionals are available for e-mail or telephone consultation to assist management in dealing with HR challenges and can assist with special HR projects.